Give a perfect gift with our Christmas gift vouchers. A full day of fun and excitement the whole family will love. Our Christmas gift vouchers are perfect for a family Christmas gift. Look forward to lasting happy memories with a visit to Mellowes Adventure Centre.
Fun interactive activities for all the family to enjoy
Chat and Coffee for the Grown-Ups
Arrange an outdoor meeting with a friend at Mellowes Adventure Centre. We are ideally located, safe, and fully fenced so the grown-ups can chat and enjoy a tea or coffee while the children have endless healthy fun. Our Christmas gift voucher can be used to purchase your adult and child tickets from our website.
Family events and occasions
Mellowes is available for your big days out and family celebrations. Consider booking a visit here to mark a family occasion like First Communion, birthday parties, family meet-ups, social events, or special occasions.
Bouncy castle area
Sports activities
Coordination and balance areas
Pedal go-karting
Mini-golf
Climbing towers
Slides
Swings
Bowling,
Sand play
Water play
Mud kitchen,
Obstacle course
Basketball hoops
Gliders
Chill hammocks
Wobble poles
Monkey bars
Imaginary play
Picnic areas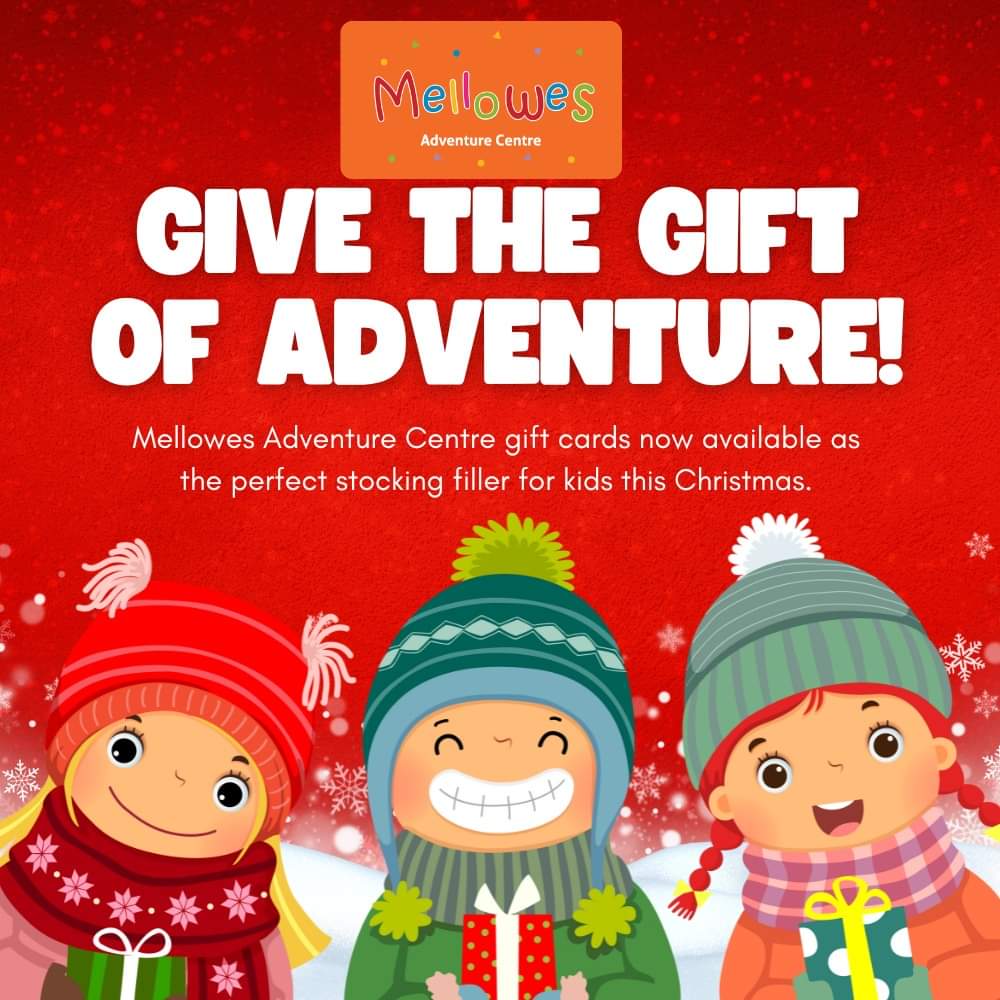 Contact us
046 9433921
Location
We are located mid way between Athboy and Clonmellon
Eircode
C15W288