Mellowes playground facilities are ready to entertain your child for hours this weekend. Our Adventure Centre opens 12-5pm. You can book tickets online today.
Playground Equipment at Mellowes
Here is the list of playground equipment at our Adventure Centre. We have indoor and outdoor playground areas to suit all weather conditions.
bouncy castle area,
sports activities,
coordination and balance areas,
pedal go-karting,
mini-golf,
climbing towers,
slides,
swings,
sand play,
water play,
Mud kitchen,
obstacle course,
basketball hoops,
gliders,
chill hammocks,
wobble poles,
monkey bars,
imaginary play
picnic areas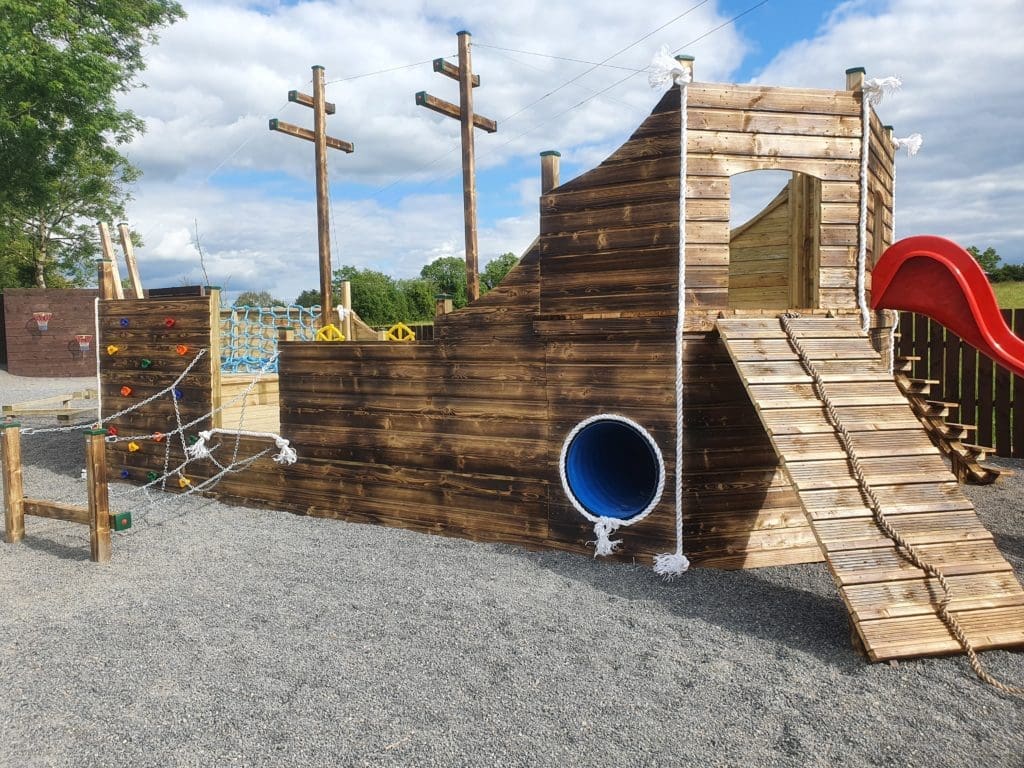 Opening Hours for our playground
Our state-of-the-art playground facility is open April to September each year. During the season we open Saturdays and Sundays 12pm – 5pm. In July and August we will be open 7 days a week 12pm – 5pm.
Book Tickets Online
Our adventure centre and playground requires advance booking online. Please book your tickets using the button below.
Birthday Parties and Events at Mellowes Adventure Centre
Would you like to celebrate your child's birthday at Mellowes? We can host birthday parties in our dedicated space. Party Time: 12pm to 3pm or 2pm to 5pm. Treat your child, family and friends to a memorable occasion at Mellowes. Your group can enjoy our indoor facility for the first hour of the party. You can then explore the outdoor adventure centre thereafter. Parties are three hours long in total. Part slots at Mellowes need at least 10 Children + 5 Adults. You can add more adults and kids while booking online. Our space can accommodate small parties and large parties.
Book Party at Mellowes
Directions and Location:
Mellowes Adventure and Childcare Centre is here on Google Maps. It is halfway between Athboy and Clonmellon. We are on the border of Meath and WestMeath.
Directions to Mellowes
Coffee Garden at Mellowes
Our Coffee Garden is a popular attraction at our playground facilities in Mellowes. It's a place where adults can relax and chat while the kids enjoy the playground at Mellowes.
Our garden provides a seating area containing a hand crafted purpose built horse box. We serve:
tea
a range of hot and cold coffees
flavoured latte, mochaccino
home baked cakes and scones
milkshakes
chocolates
ice cream
ice pops
water
soft drinks
Let us serve these to you and help make your visit to Mellowes even more enjoyable.
Book Tickets Online