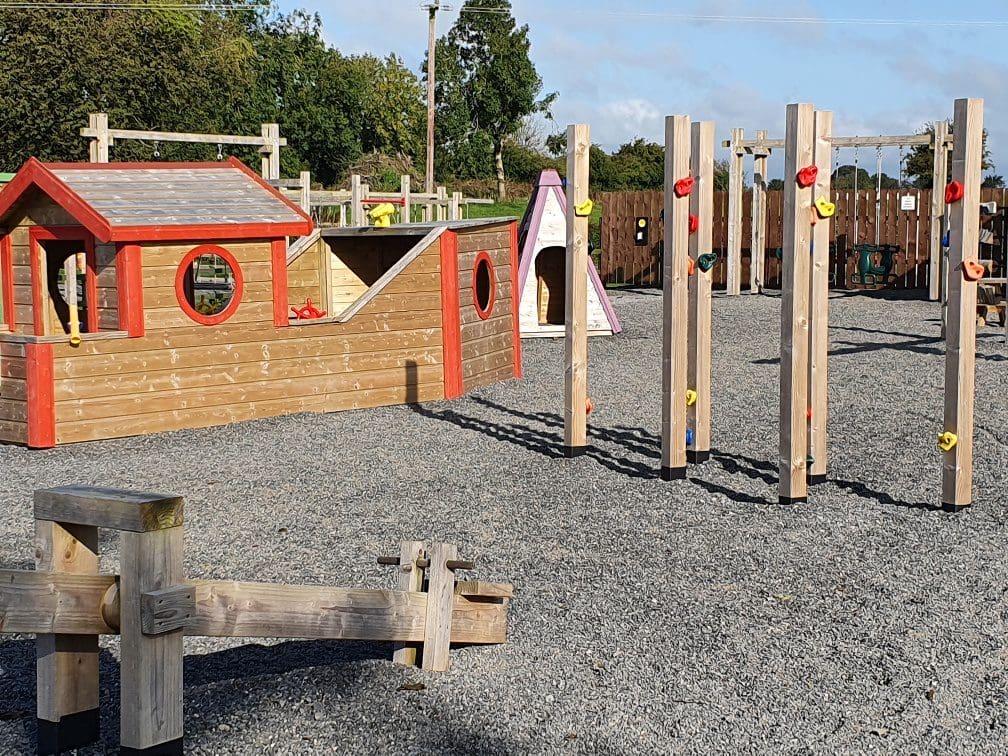 Our group tours are delivered for children aged up to 12 years. We aim to make the group tour very informative, interactive, educational and fun for children, while enabling their teachers who accompany the tour to feel relaxed in our peaceful, rural and safe setting . 
These professionally organised group tours are managed by an experienced guide for each group of 25+ children. We offer core activities such as sport/fun activities, free play, lunch/snack time, gardening fun and environmental initiatives including the children's Grow Project.
Our award winning centre is located on 3 acres of interactive fun educational activities, including many environmental care projects which have earned us a Green Flag award!
We aim to make your tour visit very special, informative, interactive, educational and fun for kids in our chilled out, relaxed, peaceful rural setting.
Outdoor activities
Bouncy castle area, sport activities, coordination and balance areas, pedal go karting, mini golf, parachute games, climbing towers, slides, swings, bowling, sand play, water play, Mud kitchen, obstacle course, wobble poles, monkey bars, imaginary play areas and picnic areas
Indoor activities
Flower seed planting, gardening skills, environment care projects, reduce, reuse and recycle projects, sand house, dining areas, disco and talent show
Mellowes interactive educational school tours help children learn through playful activities
Healthy eating
An eco friendly grow tunnel
The children's flower growing project
Hands on approach to simple gardening.
Identify Flowers, Fruit and Vegetables
Harvest fruit and vegetable from our tunnel and garden
Taste fresh herbs from the garden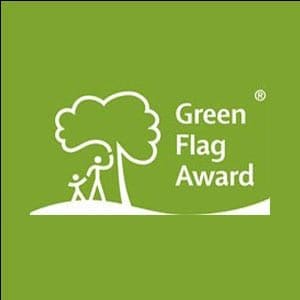 Green Flag Award-winning centre
Our many eco-friendly educational initiatives help our children to learn about caring for the natural environment, growing and eating plants and healthy food, and the concept of reduce, reuse and recycle.
Simple environmentally friendly ways to create a home garden
How to grow and care for your own Fruit and Vegetables
Understand why eating healthy Fruit and Vegetables is so important
Make your own compost at home
Discover what a wormery can do for us
Mellowes Children's Grow Project
Become involved in this exciting project that has been running at mellowes for 12 years. Children plant flower seeds/bulbs on their school tour. Mellowes look after them until they are ready. At this stage we donate them to elderly people in our community and to community projects.
This helps children understand the importance of caring for the community we live in and also teaches them to respect the plants that grow around us. It also helps young children connect with the elderly in the community.
Compost Making
While at Mellowes children are shown an easy way to make compost from leaves, grass and other material we find around us. Children are shown how we can turn our food waste into compost and how easy it is to set up your own compost making area at home. We explain how the compost is used to grow our seed/bulbs in and how the principle of reduce, reuse and recycle helps the environment.
Cost
€16 per child and this includes all activities. No additional charges apply for any activities. €6 per Adult. 10% discount applies to 30 plus children
Times
Childcare tours are three hours long including snack times. Guided tours start at 10am and finish at 1pm approximately.
Creche Tour reminders
Children must dress for the elements, a hat/cap can be worn, apply sun cream, and wear footwear that can easily be taken on and off.
Bring a packed lunch as there will be a small snack break and a big lunch.

Creche Tour teacher notes
Teachers will be able to avail of complimentary tea/coffee and biscuits on a rotational basis upon arrival.
There will be ample opportunity for teachers to walk around and follow their group while they are doing all the different activities. This is an opportunity to take plenty of photos of your fun filled tour to Mellowes.
Mellowes trained guides will manage the onsite activities during your group tour. If extra guides are required based on numbers and specific needs of your group and availability of your accompanying adults, we can provide them at a reasonable incremental fee.
Book your Creche Tour at Mellowes
Call Mellowes today and let us help you understand how it all works. Once your date is available we take a 50% deposit and then we are able to confirm your booking. Deposits are non transferable /Refunable