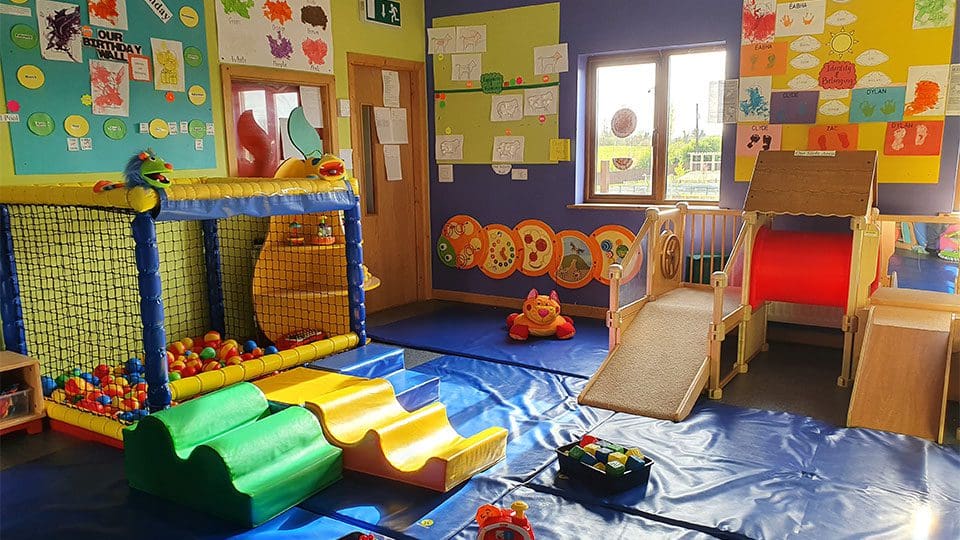 In our wobbler room children learn to become steady on their feet and master the skills of balance, self support, climbing and walking. In our wobbler room there is a wide variety of safe, colourful and carefully selected materials and equipment to help children learn and develop in a nurturing and caring home from home environment. Seeing your child being happy is a very important part of what we do.
In this room little children are finding out a lot about themselves. They meet and make friends with other children their own size and age. This promotes shared learning, caring for each other and a chance to develop key social skills for life.
Children are involved in story time, singing, art and crafts, messy play, construction, water play and a wide variety of curriculum activities to aid child development.
A specialist sleep room is available with soft low level music and sound monitoring system in operation. A specialist bespoke fully stocked changing facility is available.
Daily reports and operational documents are in place and parents are updated on a daily basis about their child's busy day.
Let our staff help you today