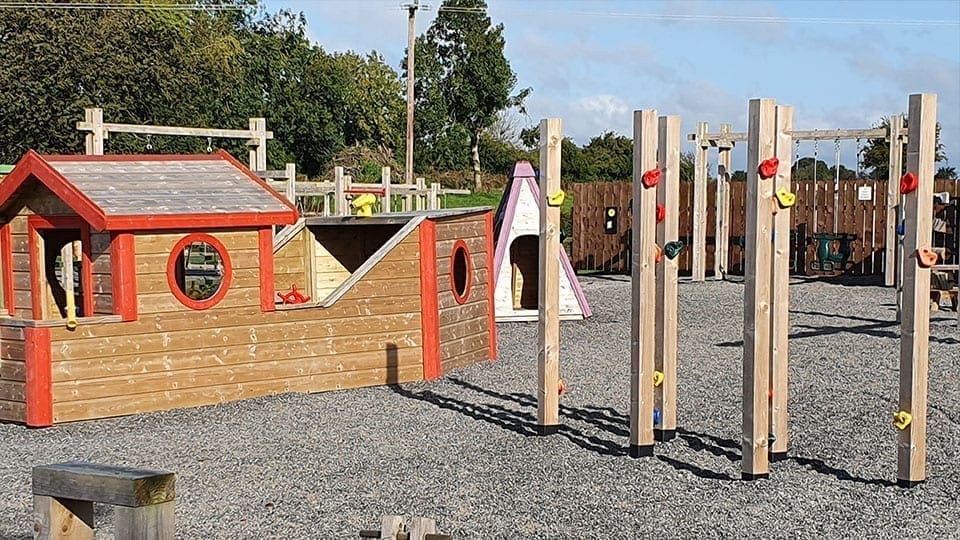 Enjoy Family Days Out in Meath / Westmeath
We welcome you to Mellowes Adventure Centre for family days out this Spring and Summer. Our award-winning centre is located on 3 acres of interactive fun educational activities, including many environmental care projects which have earned us a Green Flag award! Check-in at Mellowes and take along your camera to upload all the family fun.
Fun activities include
Bouncy castle area, sports activities, coordination and balance areas, pedal go-karting, mini-golf, climbing towers, slides, swings, bowling, sand play, water play, Mud kitchen, obstacle course, basketball hoops, gliders, chill hammocks, wobble poles, monkey bars, imaginary play and picnic areas.
Chat and Coffee for the Grown-Ups
Arrange an outdoor meeting with a friend at Mellowes Adventure centre. We are ideally located, safe, and fully fenced so the grown-ups can chat and enjoy a tea or coffee while the children have endless healthy fun.
Our Coffee Garden
We have a coffee garden on site where you can purchase tea, coffee, crisps, minerals, chocolate bars, ice pops and scoops of ice cream and cakes.
Family events and occasions
Mellowes is available for your family days out and celebrations. Consider booking a visit here to mark a family occasion like First Communion, birthday parties, family meet-ups, social events, or special occasions.
Please ensure you bring home your food waste
Bins are not provided at the centre
Seasonal Opening at Mellowes Adventure Centre
Mellowes adventure centre opens from May to September 3rd 2023, We are open Wednesday to Sunday in July and August and Saturday and Sundays only May to June.
Times
Mellowes adventure centre opens from 12pm to 5pm. No Entry to Mellowes Adventure Centre before 12pm
Cost
Family days out at Mellowes Adventure Centre can be booked online with ticket prices clearly displayed in our booking calendar. Prices for 2023 are: Children <16 years €16 Adults €6
Tickets are non-refundable and non-transferable
Please ensure you book the correct date when booking your ticket
Age Groups
Mellowes cater for children up to 16 years old. our playgrounds are ideally suited to young children from 1 years old with lots of fun activities for great family days out.
NOTE: Let our staff help you today Mellowes environmental care. Please remember to take home your leftovers and waste.