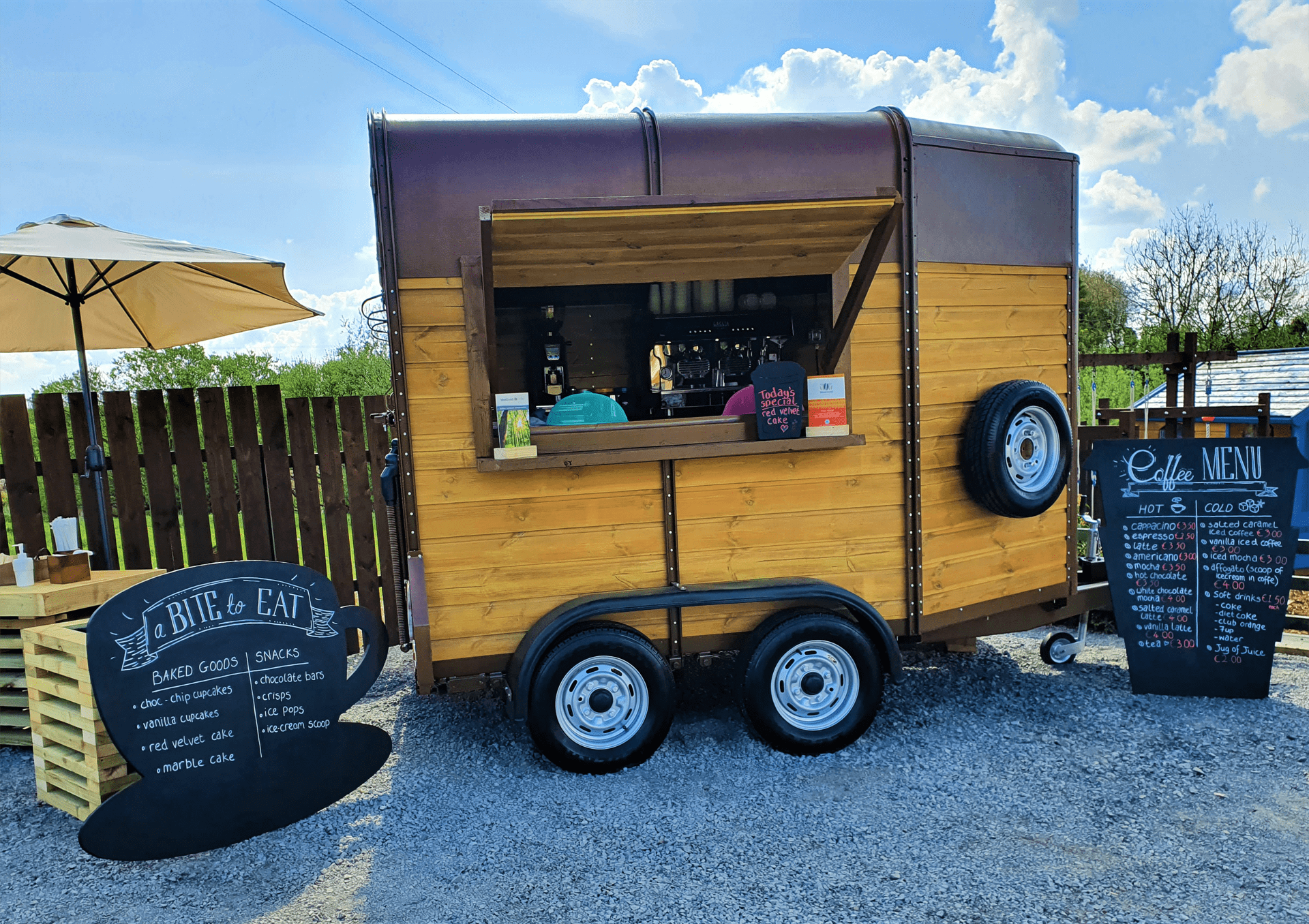 Mellowes | Coffee Garden
A place where adults can relax and chat on their fun filled visit to Mellowes. 
Our garden provides a seating area containing a hand crafted purpose built horse box serving tea, a range of hot and cold coffees, flavoured latte, mochaccino, home baked cakes and scones, milkshakes, chocolates, ice cream, ice pops, water and soft drinks.
 Let us serve these to you and help make your visit to Mellowes even more enjoyable.
Our Coffee
Crone Coffee
Mellowes Crone coffee originates from Brazil in Central America. It is 100% premium Arabica beans that include Mundo, Nova Bourbon, Catuai, Typica, Catimor and Pacas. It has a full body flavour with rich cocoa sweetness, dark fruit acidity and a hint of spice in the finish.
Coffee and the environment
Our bags are made of no. 4 LDPE recyclable film. Woodland our suppliers address the threat of climate change by planting trees in Ireland. For each case of coffee purchased woodland plant one tree which will helps absorb carbon from the atmosphere for a more sustainable planet.
Our coffee helps deliver fairness and sustainability
Our coffee is rainforest alliance certified which means that the coffee is grown and harvested in the tropics by farming communities in an environmentally, economically and socially sustainable way.
The coffee farmers are given the tools and knowledge to build businesses that work with the land by promoting more sustainable "climate smart" agricultural practices and prevent tropical rainforest deforestation. Sustainability is built into the whole supply chain and Melowes are proud to be part of this.
Kids menu
A wide selection of treats, drinks, chocolate and ice creams are available for your child to enjoy
Toppings
Our carefully selected Monin range of flavourings  are an internationally-acclaimed, premium French brand delivering innovative, gourmet flavour solutions with  traditional artisanal beverage know-how.
We have toppings of smarties, crunchie pieces, marshmallows, oreo biscuits, chocolate bits, sprinkles and chocolate discs to choose from which help deliver a delightful finish and flavour to your chosen treat.
Coffee Menu
Check out our coffee menu to see Mellowes range of teas, coffees, flavoured lattes, iced lattes and mochaccinos.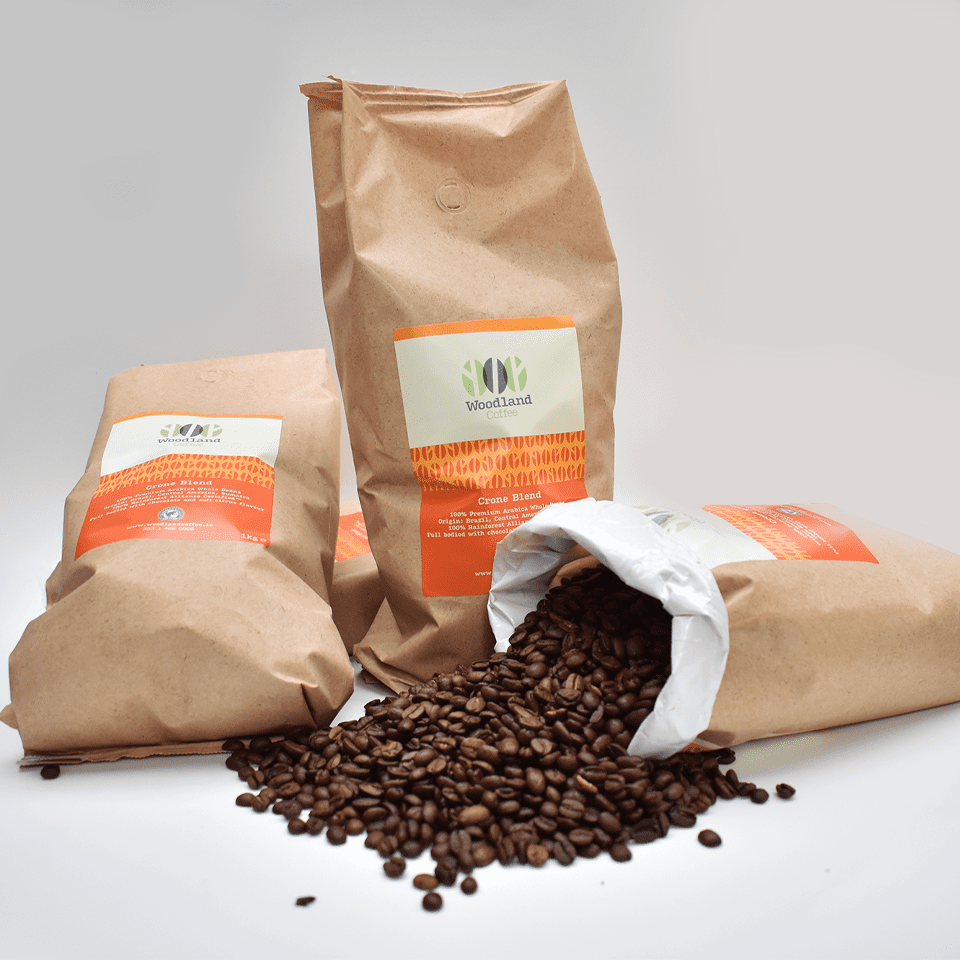 Hot Chocolate
A truly special silky rich hot chocolate drink that is loved by children and adults. VanHouten Tanzania hot chocolate is an intense dark chocolate powder with a fruity and aromatic citric notes.
Shott Syrups
From lush green fields to shots of real fruit, SHOTT continues to produce fruit syrups right where they started in New Zealand, with their originating philosophy- shots of real fruit, from real ingredients as Mother Nature intended, with no artificial flavours or colours. Spruce up your coffee, latte, iced latte and mochaccino with our unique taste of flavoured Shotts.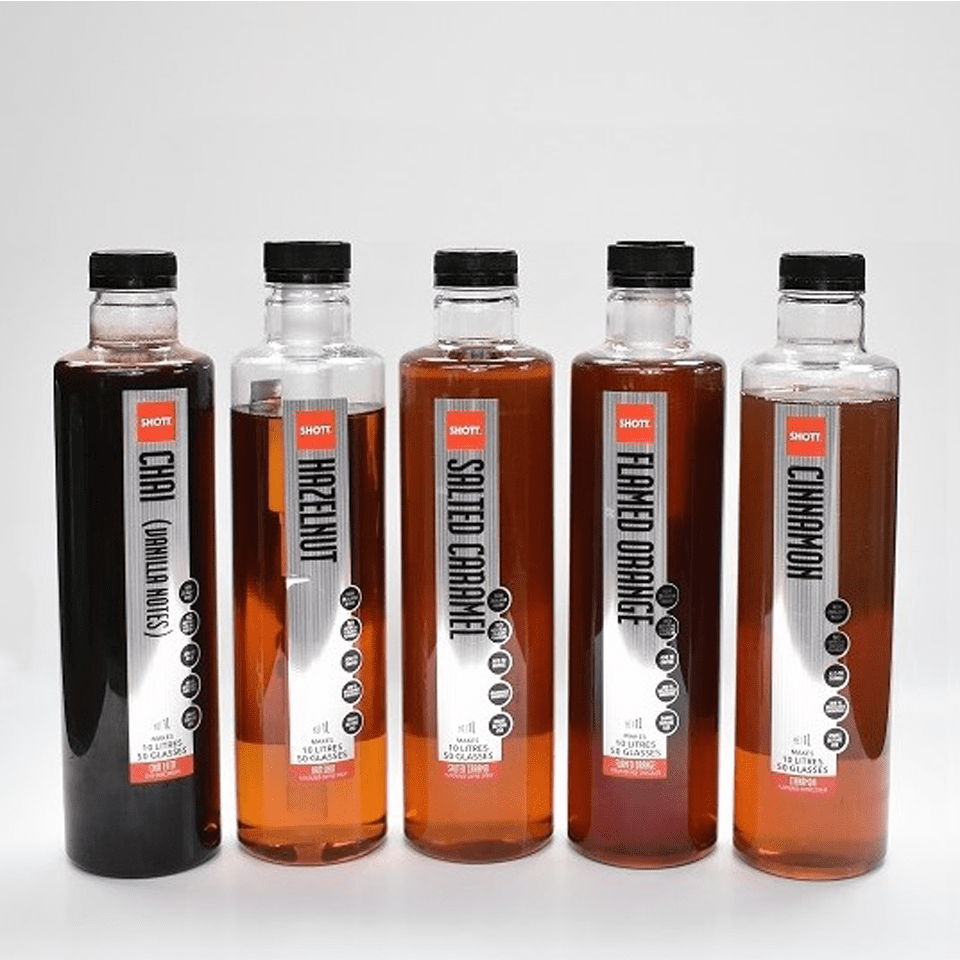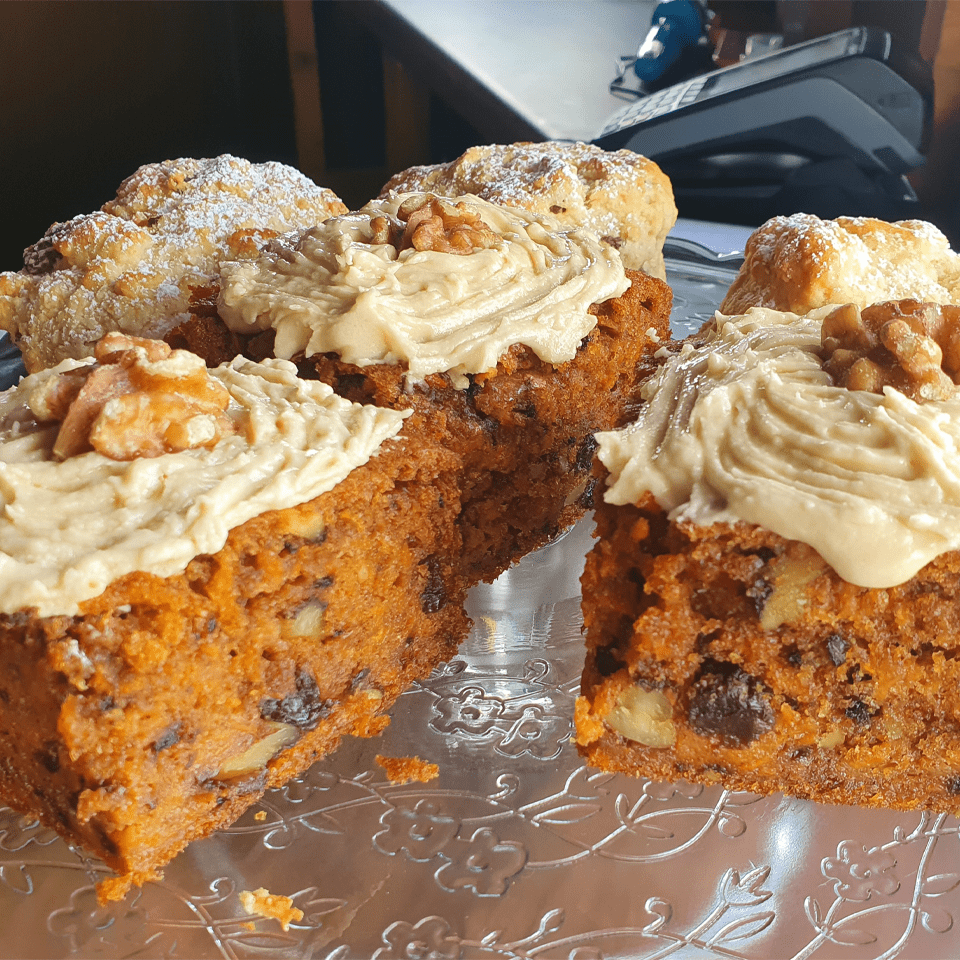 Homemade Cakes
Delicious freshly baked in house treats and cakes are available at Mellowes. These include adult cup cakes, kiddie cup cakes, carrot cake, scones and other treats.
Milkshakes
Our PureGusto shake powders contain no preservatives, artificial colour or flavours. Our strawberry, vanilla and chocolate are a wonderfully refreshing flavoursome range of shakes for you to enjoy.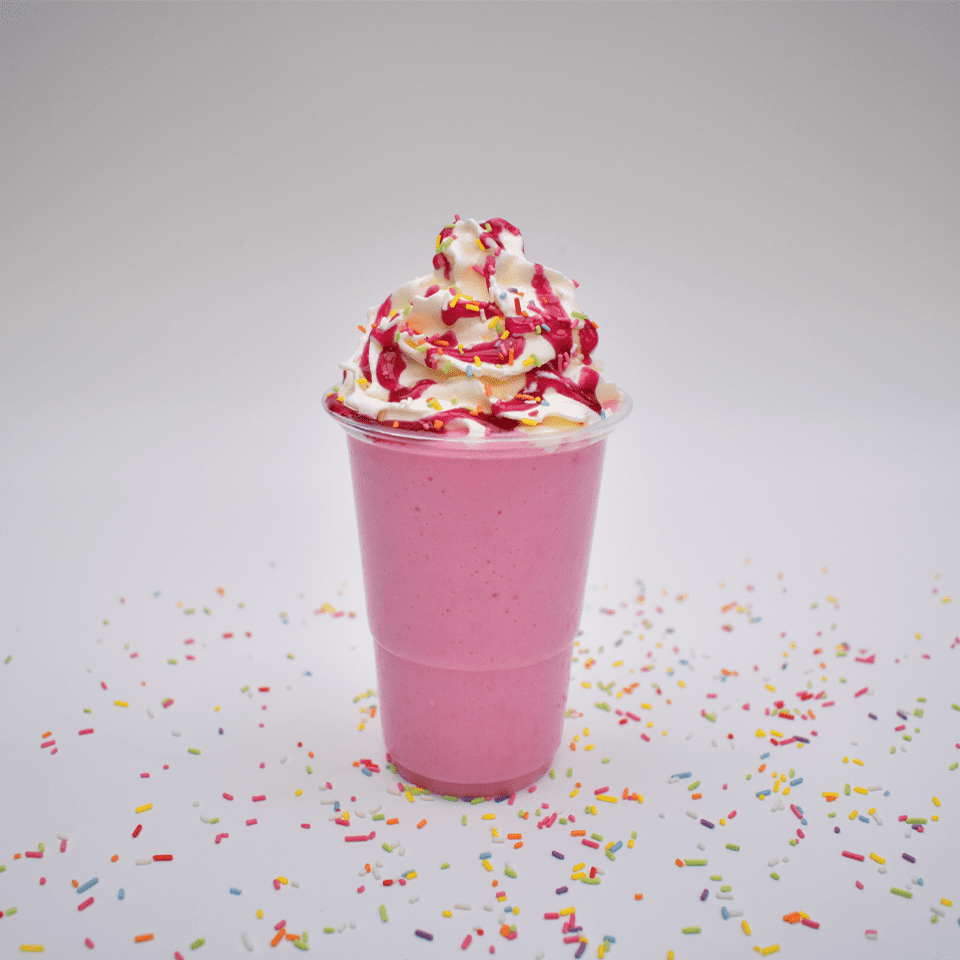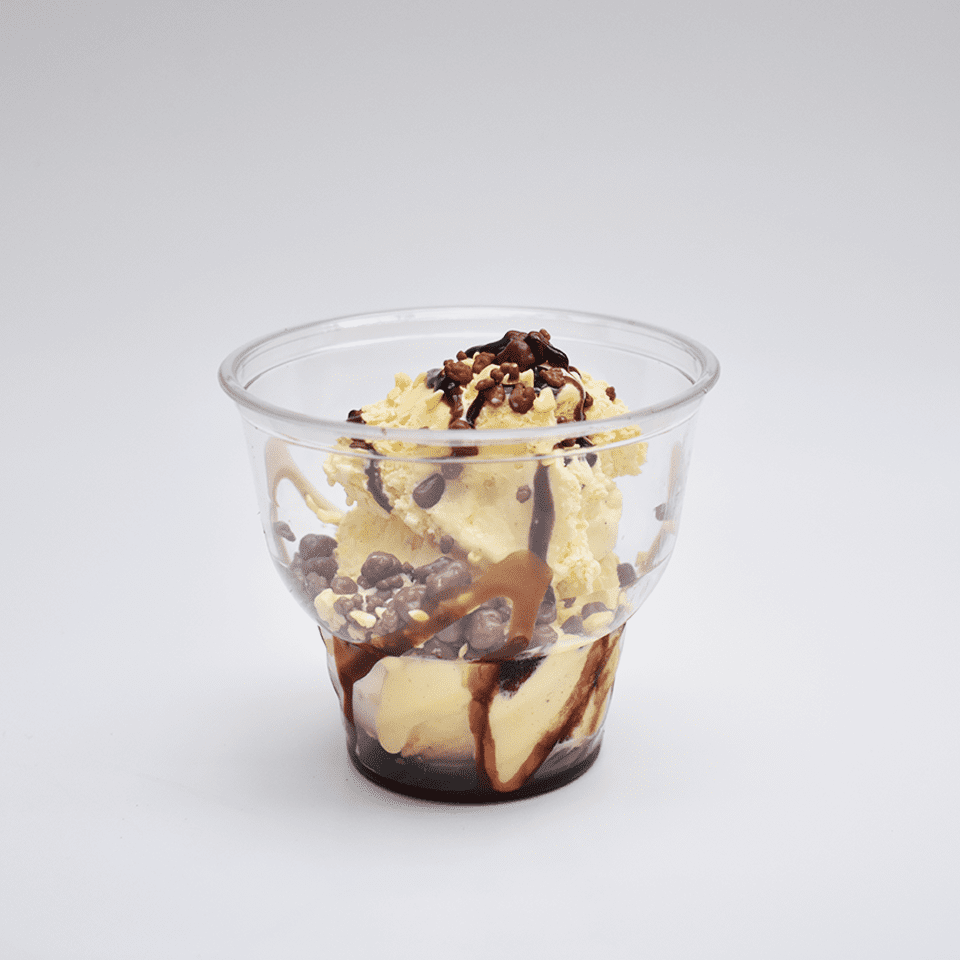 Ice Cream 
Mellowes have a selection of strawberry, chocolate, vanilla and mint choc to choose from. Let us serve you our beautiful ice cream decorated with syrup and toppings of your choice.
Enjoy a Coffee and Chat in Mellowes – Book Today